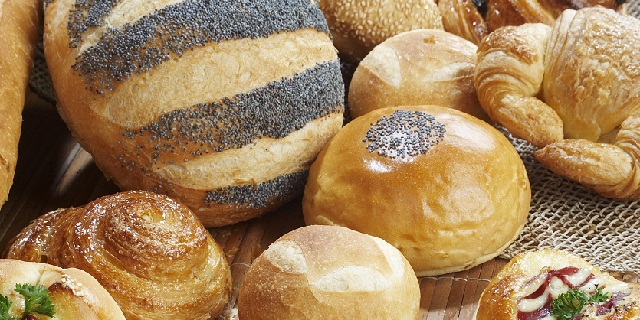 About Komugi
"Best quality and taste in a bread are all ours"
Boulangerie K.O.M.U.G.I was founded in 2000 as a modern bakery with open kitchen. The mix between Japanese & French style can be seen from our names which is derived from komugi & boulangerie, komugi means grain in Japanese anda boulangerie means bakery in French.
K.O.M.U.G.I's logo is wheat shaped with komugi kanji in golden color symbolizes the best wheat as Boulangerie K.O.M.U.G.I commitment in choosing the best ingredients and produce many variants of breads and cakes with great quality, taste and shape.
Boulangerie K.O.M.U.G.I has many variants of bread & cake, every day Boulangerie K.O.M.U.G.I producing more than 300 variants of bakery & pastry, and at least 3 new variants each month.
Many variants of breads available in our store, ranging from French bread, healthy bread, various types of wheat bread, white bread, rice bread, croissants, various breads & sweet butter, raisin bread, brioche, muffins, burger and hotdog buns, begel, bluder, sandwiches, pizza and many more. While for pastry we have short cake, foret noir, cup cake, rainbow cake, black forest, apple pie, cheese cake, choux, madelaine, florentin and various variants of cookies.
Our French bread & healthy bread has a similar flavor to their home country because we always maintain the quality and authenticity of the recipe, production process, shape and manner of presentation.